Incluye: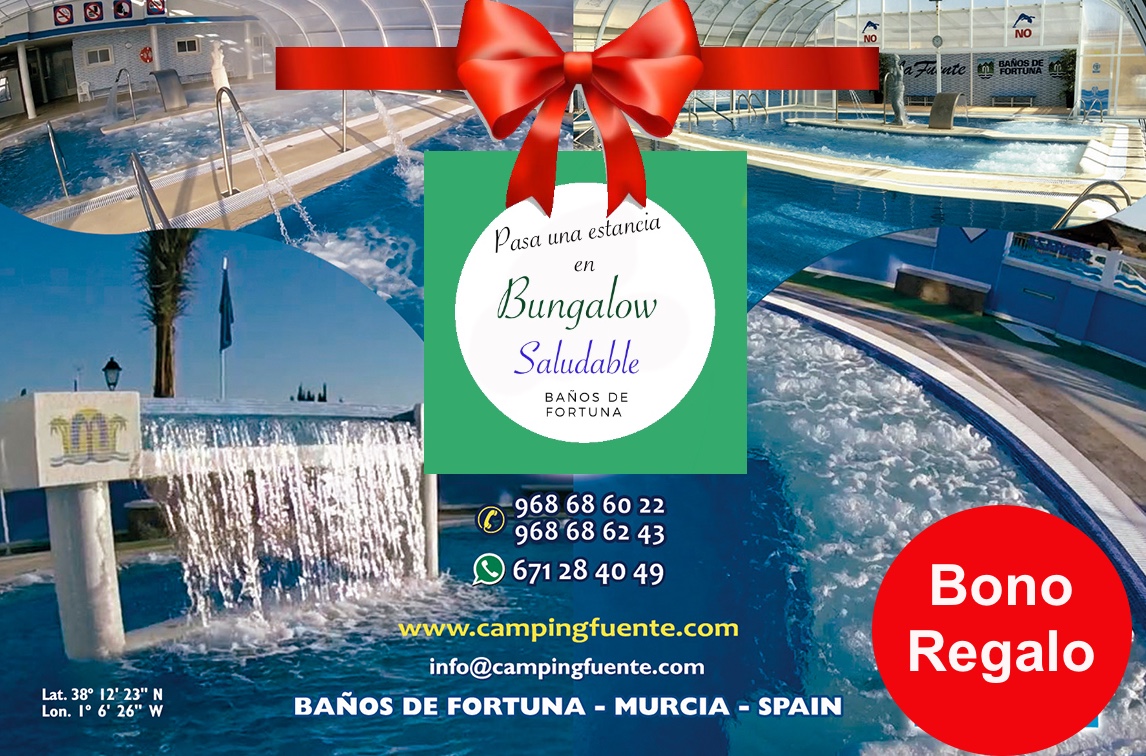 A stay of 2 nights for two people in a bungalow with one
bedroom and access to our SPA pools (36°C) for the entire
stay.
In case you would like a gift voucher for a number of nights
and / or a number of people that is different from the
description of this standard voucher, you can contact us by
phone to order a gift voucher that meets your needs.
T

he gift voucher is valid for one year from the purchase date .
It is necessary to make a reservation to enjoy the gift voucher.
Once you have filled in and paid for the voucher with a payment card, we will send
you
the voucher in the next few hours in PDF format to the email address you
communicated to us .